Post Malone and Swae Lee's "Sunflower" Exceeds Expectations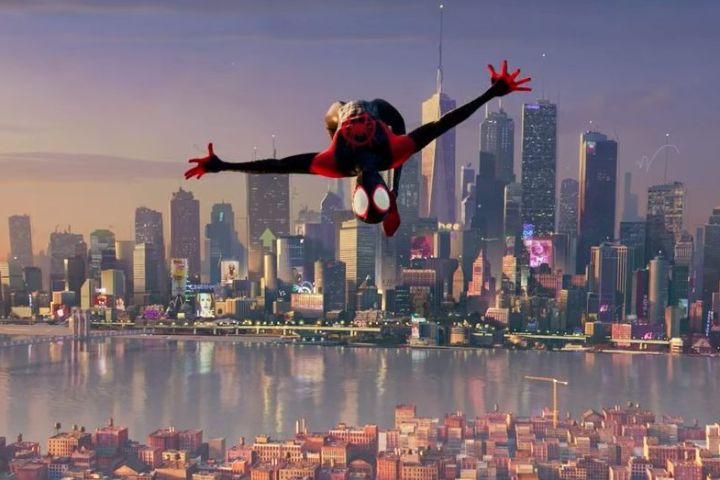 On Thursday, Post Malone and Swae Lee released their highly-anticipated collaboration, "Sunflower." The song is set to appear on the soundtrack for the upcoming movie, Spider-Man: Into The Spider-Verse.
The song was pretty hyped up pre-release, with Post Malone giving a preview of the song during his appearance on Jimmy Fallon at the beginning of the month. The ten-second snippet, accompanied by Fallon's uncomfortable head-bopping, proved that the song was sure to be a favorite.
Both of the artists featured on the track have had a highly successful year in the music industry. Post Malone's second album, Beerbongs & Bentleys, was extremely well-received and went double platinum. The album's hit song, "rockstar," has amassed almost 1.3 billion streams on Spotify and is maintaining its popularity (based on the thousands of times it comes on every time we're in DJ's). Swae Lee, one half of the hip-hop duo Rae Sremmurd, had a great year as well, with his duo releasing their album Sr3mm. The rapper was also featured in the summer hit "Unforgettable" by French Montana.
The song opens with a bass-heavy beat, with Swae Lee coming in for the first verse. He starts with his signature vocal coos before jumping into the lyrics, all of which contain infectious catchiness that is sure to be stuck in our heads by tomorrow.
The chorus starts, with Swae Lee still the only artist singing. He coasts through the words with ease, singing "you're the sunflower" multiple times before Post Malone begins the second half of the song.
Post Malone's half is highly reminiscent of some of his former songs, most notably the vocal pitch of "Stay" and the bridge of "Candy Paint." He showcases his vocal range by singing the chorus one time before the song ends.
Basically, "Sunflower" is what we would expect from the two. Post Malone and Swae Lee had collaborated before on the track "Spoil My Night," so there was some expectation of what they were going to deliver; a good song that is soon to be high in the charts.
The song is relatively short at 2:38, but the duo still surpasses expectations, with the consistent beat, catchy lyrics, and stellar vocals all indicating a potential hit.
So please, fraternities, nasty bars, and everyone in between, do us a favor and don't kill this one by playing it on repeat every chance you get. We'll keep it on blast ourselves.