10 Winter-Worthy Songs You Aren't Already Sick Of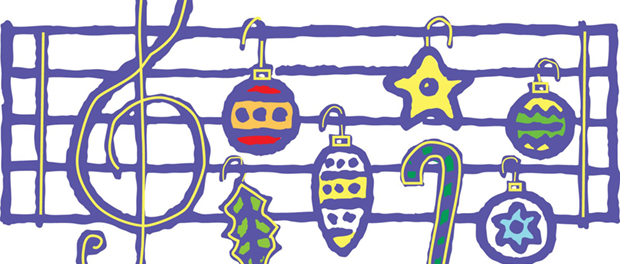 With the shit storms of snow approaching, we can all feel that inevitable dread that follows us into the cold winter days. Yes, all you want to do is lock yourself indoors with nothing but a glass of wine to warm you up and your iPhone to tweet about needing a cuddle buddy. But, no you will resist the urge. This playlist will help aid your hang outs with friends on a snowy winter night, help you get to class in the morning without gloomy thoughts, and will pretty much be everything you need as you're falling asleep in 12 layers of blankets.
1. "Love the Way" by Andrew Ashong
This track is the ideal way to start off your day. Ashong knows how to lay gorgeous vocals onto a bed of smooth keys and light beats. You'll notice that you're squirming and body-rolling in spite of yourself.
2. "Ghosts" by On An On
The contradiction of loving and hating the overwhelming winter season is expressed through the simultaneous melancholy and joy this song expresses. It's perfect for a late, meditative walk in the snow.
3. "Sun It Rises" by Fleet Foxes
If you can get past the first 21 seconds of pure folk, countryside, beard wearing, and plaid-clad introduction, then you will love the rest of this song. Images of snowy hills and pine trees come to mind as smooth and fluid harmonies seep through.
4. "Shampoo Suicide" by Broken Social Scene
https://www.youtube.com/watch?v=FCZoP1Wignw
No winter playlist is complete without a jazzy feel. Broken Social Scene could give us a lesson on cold winters as they hail from Canada, the land of all things fucking freezing. The bass and drum lines in this song can accompany you while chilling on the couch with a hot cup of chamomile tea. But the slow crescendo of vocals and added instruments as the song goes on is perfect for keeping your foot tapping and head bobbing.
5. "Until We Get There" by Lucius
https://www.youtube.com/watch?v=vWeO6jFrFo0
This song is for those mornings where it's so dark and gray you wake up at 9.am. thinking it's 6 p.m. The wordless, upbeat chorus is sure to force its way into your head and never leave. This one's sure to bring some light to the darkness and warmth to your mood.
6. "High Road" by Cults
https://www.youtube.com/watch?v=c-jKfLXYQqw
Just the introduction of this song sets your whole day to a good start. It begins with an intense drum beat to power walk through shit tons of snow and a buildup that drops so nonchalantly you didn't even notice your pace sped up. That bus is going nowhere without you when you've got this song blasting in your headphones.
7. "Friend (Lover)" by Evenings
https://www.youtube.com/watch?v=hSokVMgFSB8
A little boost in between classes is necessary to keep you going, and adding some protein to that Freshens smoothie won't be enough after hearing this track. While your chilling, waiting for your next class to start, Evenings takes you on a digital journey with their badass Synthpop sound.
8. "Living/Breathing" by Mesita
https://www.youtube.com/watch?v=LkIhoPRvmPg
The title of this song speaks for itself. Mesita captures everything that's good about living and breathing with a winter feel that was probably unintended yet perfectly executed. When ending your school day with this track, whether you're on that centro ride or walk home, make some room to groove to this shit. Or make sure you get a window seat to daydream about all things awesome.
9. "Winter" by Matt Corby
https://www.youtube.com/watch?v=K6M44Vpabac
You've got your thermals on and lights off. Sleep's approaching, but is still too far to grasp. Corby's incredible voice coated in caramel and goodness is sure to sing you into a deep sleep. If not, then it's sure to make you weep like a 9 month old who just shat their pants.
10. "Softly We Go" by Evenings
https://www.youtube.com/watch?v=fqbTquA4FsI
This long voyage of a song is one that is worth the length. Evenings creates a soundscape that seems as if it was made specifically for the brain's journey into the dream world. It's beauty is inexplicable, causing a need for introspection much like winter days make us more self-reflective.