11 Artists Proving Indie is the New Hip-Hop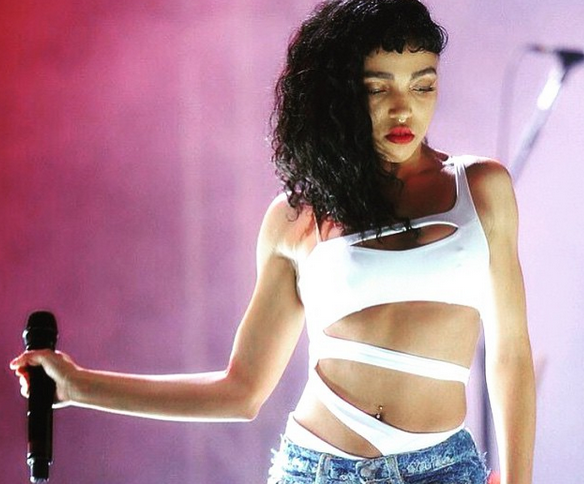 https://www.instagram.com/p/3rqiB1C-l- Step aside Fetty Wap (and take that "Hotline Bling" elsewhere Drake). Indie artists are taking over.
While pop still dominates the charts (we're looking at you, Bieber), indie music has become more and more popular among young music-lovers in recent years. Despite my love for hip-hop, I think it's awesome that indie artists are getting more recognition. But don't get your trousers in a bunch, hipsters… your favorite bands and artists will never hit the mainstream (which is probably why they're actually good).
If you're a hip-hop lover trying to expand your most recent playlist, here are a few of my favorite indie artists to check out now.
1) FKA Twigs "In Time"
https://www.youtube.com/watch?v=RHHE12Mp2J0
Besides being absolutely gorgeous, FKA Twigs has some stunning vocals. Her high-pitched, space-y voice creates a fantastical vibe (which seems fitting, considering she's dating the king of fantasy himself, Robert Pattinson). Her most recent EP, M3LL155X (which debuted in August) proved that her voice isn't the only addictive part of her music… it's the funky beats and heavy bass in every song.
2) Willow Smith "Why Don't You Cry"
https://www.youtube.com/watch?v=sSVdGh3iylc
The Fresh Prince's daughter has come a long way from whipping her hair back and forth. Besides being a huge fan of Raury (s/o University Union's Bandersnatch) and having a very… "wise brother," Willow's killing' it, producing her own music and featuring in JABS beats. Her voice is very unique and she has completely branched away from her previous pop ways. Check out Soundcloud when you get a chance... we love the new Willow.
3) Alessia Cara "Wild Things"
https://www.youtube.com/watch?v=g5vUBQBykJ4
"Wild Things" is part of Cara's new album Know It All, which is said to be a full (and longer) version of her EP Four Pinks Walls, which dropped in August. Besides being only 19 years old and ridiculously beautiful, Alessia Cara has an extremely powerful voice, relatable lyrics, and catchy tunes. You'll love singing along with her.
4) Banks "Better"
https://www.youtube.com/watch?v=uOsGx25HvmI
Banks has been busy as fuck, touring with the Weeknd for his "The Madness Fall Tour" while working on a new album. Last week she released her first single, set to appear on her new album, Better. The combination of Banks' voice and acapella male vocals will send chills up your spine. When Banks sings "I can love you better than she," you'll understand why she's on tour with the Weeknd. Her voice creates a sort of R&B vibe that's also perfect for EDM remixes.
5) Grimes "Flesh Without Blood"
https://www.youtube.com/watch?v=Tv9YoYCKNoE
Although she used to tour with Lana Del Rey, Grime's voice is so high pitched it almost sounds uncomfortable… which is almost opposite of Del Rey's style. Her songs give off an anime-feel, similar to music you probably danced to back in the day when you were obsessed with Dance Dance Revolution. Her new album Art Angels was released November 6th and includes songs like "Laughing and not being normal" and "SCREAM."
6) Panama Wedding "Infinite High"
https://www.youtube.com/watch?v=nOCZ0nmk1og
Throwback to when Panama Wedding opened up for Magic Man last spring. The band is officially back with their new EP Into Focus, released on November 6th. Magic Man's instrumentals and style seem to have rubbed off on their newest tunes, especially in the song "Infinite High." The main difference between the two songs is in the vocals. The vocalist for Panama Wedding has more of a smooth, boy band type voice.
7) El Vy "Paul is Alive"
https://www.youtube.com/watch?v=vFCZGqPx4Gg
On October 30th El Vy released their new album, Return to the Moon. Their sound resembles several genres: blues, funk, and rock. The song "Return to the Moon (Political Song for Didi Bloome to Sing with Crescendo)" reminds me of the U2 song, "Still Haven't Found What I'm Looking For" except that lead singer Matt Berninger's voice are much lower than Bono's. Check out the song above for a hilarious take on the Paul McCartney conspiracy.
8) Miike Snow "Heart Is Full"
https://www.youtube.com/watch?v=cBMQAd0G2_k
Remember when the beats in Miike Snow's songs, "Animal" and "Song For Now One" played on every CW TV show? (Anyone else discover Miike Snow via Gossip Girl?) Well, this band just released their new song "Heart Is Full" on October 30th hitting us with some pretty captivating vocals. A female vocalist accompanies the band in the background and the song has a very jazzy feel with a strong snare drum. The song sounds a lot different than Miike Snow's typical sound, with deeper vocals and less electronic-based beats. Nevertheless, it's still very catchy.
9) The 1975 "Love Me"
https://www.youtube.com/watch?v=TJ5bZuUlftI
I CAN ONLY EXPRESS MY EXCITEMENT FOR THE RETURN OF 1975 WITH CAPITAL LETTERS. While we were convinced that the British band was done making music, the seriously missed musicians returned on October 8th when they released "Love Me," listen above. The song is just as fun to listen to as their older music is. The dramatic changes in volume in the Passion Pit-esque intro will get you dancing immediately. When lead singer Matt Healey comes in with his rock vocals you won't be able to stop smiling. The chorus of this song is so addictive it had us begging for more The 1975. Fingers crossed for another album.
10) The Neighbourhood "R.I.P. 2 My Youth"
https://www.youtube.com/watch?v=vKH-rcO6PA8
Just in time for sweater weather season, The Neighbourhood released their new album Wiped Out! on October 30th. "R.I.P. To My Youth" is the most popular song on the album, thanks to its relatable teen-angst lyrics. The song begins with funeral music, and just when you think it's a little too slow for your taste, the bass drum drops and you begin to groove. If you're looking for a slower song, "Daddy Issues," on this album is also a gem.
11) Dr. Dog "Badvertise"
https://www.youtube.com/watch?v=miJm97Epe7M
If you don't know who Dr. Dog is, you will be amazed when you check out their stuff. On November 5th, they released the song "Badvertise" and it's awesome to say the very least. The intro will make you feel like you just transported into a video game and the vocals will remind you of the 90s. We only hope Dr. Dog had just as much fun producing this song as we have had listening to it.