4 Ways to Pull off Pastels in the Winter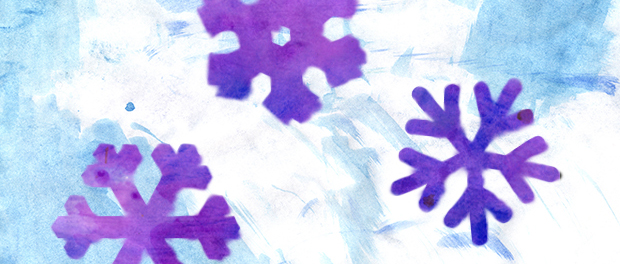 Florals for spring... what a groundbreaking concept. How about pastels for winter for a change? Even though pastels are an instrumental element to spring (which does not exist in Syracuse), designers have been incorporating the trend into winter fashion. By adding a little more color into your basic black wardrobe for winter, you can brighten your spirits a little bit, despite the depressing ass weather in Syracuse.
Now that it has officially snowed, make sure to snuggle yourself up with some of these winter pastel pieces:
1. Coats
Outerwear is extremely important when it comes to your winter wardrobe because it puts the whole look together. People usually use their coats as their statement pieces in the winter just because they are usually all bundled and layered up on the inside. Go for a coat that has a more tailored finish in order to create a chic, simple, monochromatic look. These statement coats will keep you warm with just a dress underneath when you are walking to a party or the bars. They will also look great with an all-black or all-white outfit that will really make the pastel colors pop.
2. Leather Jacket
Leather jackets are always in and will always remain a piece that everyone should have in their wardrobe. For this winter season, invest in a white one — black leather jackets are overrated. White leather jackets bring out a sense of sophistication to your overall look and make your whole outfit stand out. The faux fur lining on the jacket will also keep you extra warm when you're trying to sport the grungy rocker girl look.
3. Pants
These pastel floral pants are TO DIE FOR this winter season because it just embodies the whole trend by elevating it to the next level. They are appropriate for more professional settings as well as going out to DJ's because of the fit of the pants. You can dress them up with a button up shirt and blazer for an androgynous look, but you're still able to look feminine at the same time because of the floral design. These pants are versatile in that you can dress them down with a plain crop top for a night out as well.
4. Dress
Don't want hypothermia on your way to Lucy's this weekend? This dress has the perfect coverage and length for your ratchet nights on Marshall because of its knee length and oversized look. Shift dresses are perfect for a casual day at the mall and even for going out by adding some accessories to glam up the simple dress. The slit detailing on the sides of the dress also allow you to reveal a little bit of skin without going overboard. Layer a coat over this dress and your Friday night outfit is good to go!
Who says you have to conform to the depressing weather here in Syracuse and wear all dark colors for winter? Spice up your wardrobe with more pastels this winter season and ditch your basic blacks. Add some color into your outfits this year and let us know how you like this trend by using the hashtag #jerkmagazine and tag us at @jerkmagazine.
Art by Shawna Rabbas