5 Ways to Rock the '70s in 2015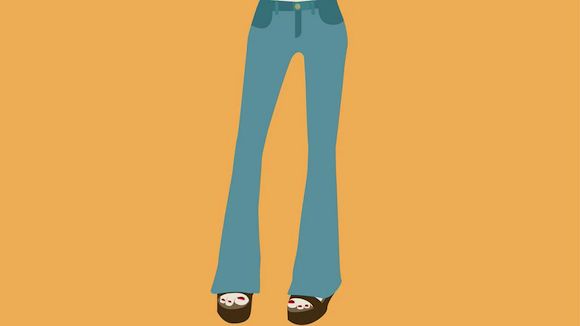 Fringed jackets and dresses bounced down the Fall 2015 runways, with blinding amounts of muted brown, olive green, and burnt orange used throughout every major fashion show. There was barely a skinny pant in sight, as all were replaced with flared bottoms.
Fashion month left everyone with one conclusion: the'70s are back in a major way. Before raiding your parents' closets for a full-on throwback, modernize the trend with the newest hippie-inspired pieces in stores now:
1. Boogie shoes
With comfy leather and a chunky platform, these brown wooden clogs were made for dancing. Put them on, head to the nearest party, channel Saturday Night Fever, and disco all night long.
These sunglasses from Nasty Gal are the perfect piece to take on the`'70s without taking it too far. For those who just want a little taste of the trend, a small accessory is the way to go. Fifty shades of groovy.
You know that hop-dance-sometimes-cry thing you do when trying to squeeze on a pair of skinny jeans? Say goodbye to it. This season is about '70s flares, which are leg-lengthening and more universally flattering than skinnies. Invest in a pair now and wear them for seasons to come.
4. Suit up
Jumpsuit, that is. Jumpsuits are completely effortless and cool, not to mention comfortable. While the flower-power print and flowy cut of this one give off a hippie vibe, the dark colors balance it out for a modern look.
If you're feeling bold, check out this ASOS dress. Psychedelic print, fringe details, and a loose fit? We can dig it.
Art by Shawna Rabbas