Constructing the Perfect "U Up?" Text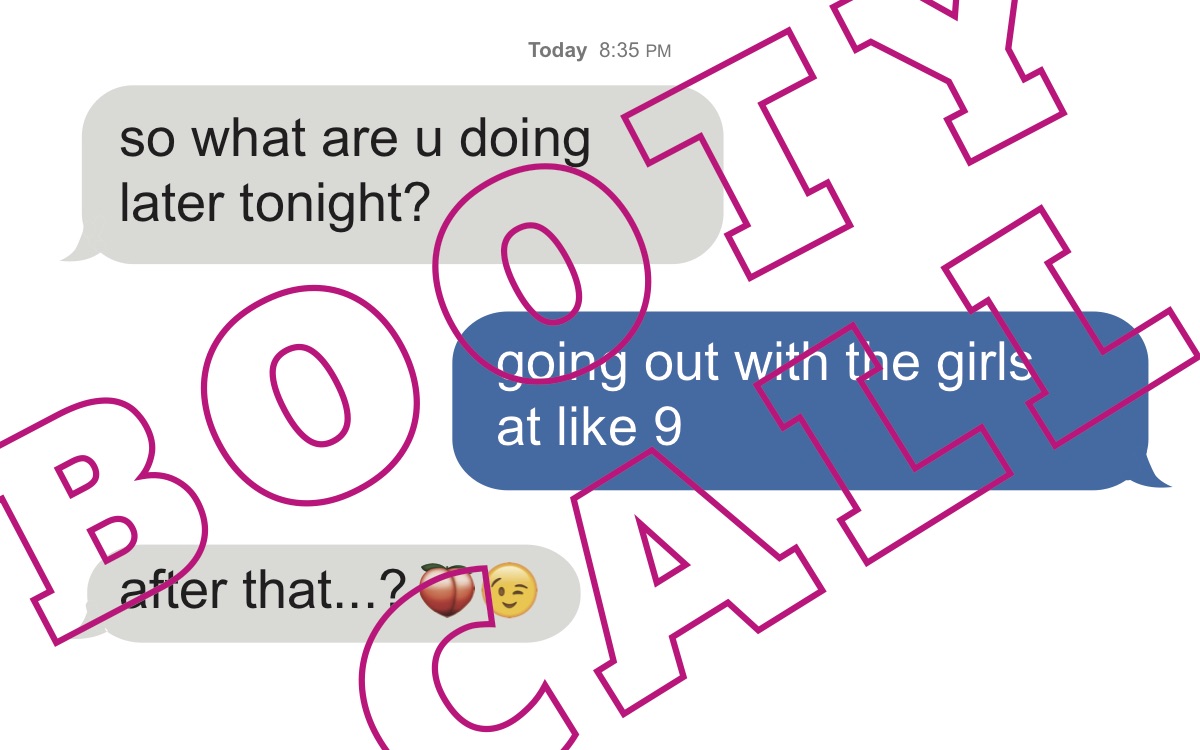 The hours between two and four in the morning have a tendency to make you want a bit of loving, whether it's from your favorite frat star or the Dominoes pizza delivery guy. It isn't always easy figuring out how to convey to someone that you're in the mood to bang if your only method of communication is via text. Sure, you can call, but what's worse than talking over the phone!? Let's face it, you can't even summon up the courage to make a phone call to set up a dentist appointment.
The problem with texting is that it's not always easy to understand the intended inflection of someone's words. We at Jerk compiled the crème-de-la-crème of booty call texts, to help you decide how to lure someone into your bed.
The Classic: "U Up?" By now, most people know what you mean by saying "U Up." It's kind of already implied that you want to hook up, so it leaves no confusion about your intentions. Sure, it isn't creative, but if it works, it works!
Straight-to-the-point: What tells someone that you want to sleep with them more than an "I want you" text at three in the morning? Saying what you want is sexy, so why not cut straight to the chase and save yourself from an awkward conversation leading up to it?
Bold and Brash: While it's not recommended to send this text to that girl you got to first base with at a party three weeks ago, some students find that sending nothing more than a tasteful nude or close up dick pic has worked in getting them laid. It is blunt if nothing else. Just make sure it's a good angle at least.
The Minimalist: Who said emojis had to be rated PG? Sending two eye emojis lets your crush know: A. That you're thinking about them. B. That you want to know where they are. It's subtle and doesn't necessarily let a person know that you want to hook up, if you're more on the shy side or aren't too sure you want to follow through with the booty text.
An Attempt at "Funny": As they say, humor is the way to the heart. "Hey bighead" or "I want to bring you down to the bone zone tonight" could be fun to send, but make sure you're sending it to someone with the same sense of humor, or else it might just make it weird.
We wish you luck in your romantic pursuits. Text to impress, Jerks.