Jake Paul Should Stop Being a Dick and Just Be Real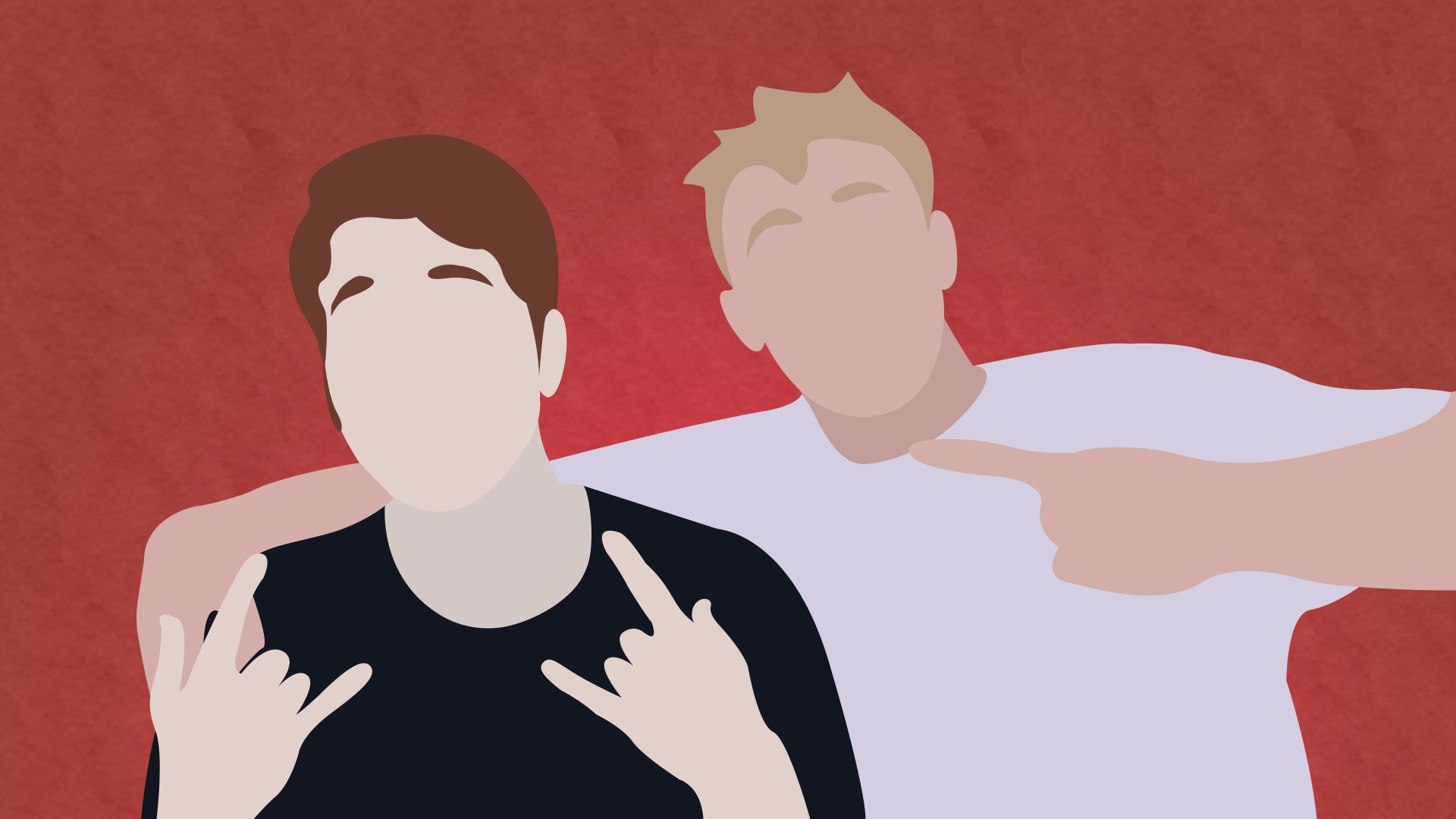 While Shane Dawson is used to being the center of controversy on YouTube, his focus for his new docuseries called The Mind of Jake Paul has put him into the spotlight once again. His subject for the 8-part docuseries? None other than Jake Paul, the guy the Internet loves to hate. His research? Whether or not Jake Paul is a sociopath—Yes, sociopath.

Jake Paul, along with having a generally cringey channel, has also been known to be extremely problematic. He's been criticized in the past for doing dangerously crazy stunts, starting drama, being horribly offensive, and allegedly abusing ex-girlfriend Alissa Violet. Basically, he's created an online persona that paints him as an obnoxious dick with a complete lack of consideration for others. So while he's gained notoriety and a significant following, he is arguably one of the most hated people online.

The premise of the series revolves around Jake's mental health, with Shane researching Jake's past, his family, his friends, and his enemies in order to find answers. In fact, Shane even sits down with a therapist, Kati Morton, to discuss the warning signs of sociopathy and antisocial personality disorder. All in an attempt to see if Jake Paul fits into either category.

Shane's series has had a number of mixed reviews, including an overwhelming amount of backlash. But why is this series being labeled as problematic? Let's break it down…

For starters, many people say that by doing this docuseries, Shane is giving Jake a platform he doesn't deserve. Twitter user @KenzyyyIsOKay said, "Not to be a fake fan but I literally will stop watching Shane Dawson if he's gonna try to sit here and make me feel bad for Jake Paul. That man deserves absolutely no sympathy for what he's done."

In addition, Shane's series got a lot of backlash for the over-dramaticized display of mental health. For instance, throughout his videos, he discussed many of the warning signs of sociopathy, making it into something that should be feared rather than understood. This kind of behavior creates stigma, and, as songwriter Jesse St. John explained, is an example of "unqualified people wrongly diagnosing mental disorders." So although Shane may have been attempting to make interesting content, some claim he just ended up exploiting mental illness. He even added horror-like music while talking about sociopath to add to the over-sensationalization (in case you're still not convinced).

However, unlike many problematic Youtubers, Shane actually responded to the criticisms of his series. "I'm sorry if anyone was offended… I'm the type of person that if one person is offended, I feel gross and shitty and my stomach hurts… so the fact that there were hundreds of comments made me feel like I had to say something," he told his followers. But was this a genuine apology, or just an attempt to save his fan-base from shrinking?

This isn't the first time Shane has been criticized for his content on YouTube. In June of this year, Shane did a docuseries on Tana Mongeau and the failed creator convention, Tanacon. Many believed he was too easy on her during questioning, and that he just gave her an opportunity to get pity from an audience. These accusations continued to spiral when Shane featured Jeffree Star, who has an extremely controversial past as well. Jeffree is usually at the center of a lot of the drama in the beauty community, and many believed he didn't deserve to have a chance to garner sympathy. However, regardless of how people felt about these videos, recent responses to Shane's The Mind of Jake Paul were still far more negative.

On the other hand, some argue that Shane just gave Jake the opportunity to show himself in the realest way possible. For instance, in parts five and six of the series, Jake got to show his "natural self," and ended up seeming like a genuine person with real feelings and emotions. This meant he gained a lot of sympathy, but so what? Maybe he deserved it! You tell us…

From our perspective, it doesn't make a ton of sense that Jake has to rely on Shane's series to portray himself in a truthful light. Maybe if he sat down and talked to the camera, rather than performing stale and tasteless stunts, he could have a real shot at lessening the constant online hatred for him.

But whether or not this docuseries was really worth it, Jake's online persona has been dramatically altered by this series. This is because YouTubers typically appeal to people by making the viewers feel like their friends, and by appearing more genuine, Jake Paul is strengthening that unspoken bond with his viewers. However, if Jake is just acting different for Shane, then he would be breaking some serious trust.

While we hope that the positive reactions Jake received from part five will encourage him to be… like… less of a dick on camera, it's up in the air if Jake will use this upward momentum to prove Shane's portrayal of him right. Will he decide to change himself and his content to fit this new image of him? Or will he go back to breaking headlines and his followers' trust?