Let's Talk About Threesomes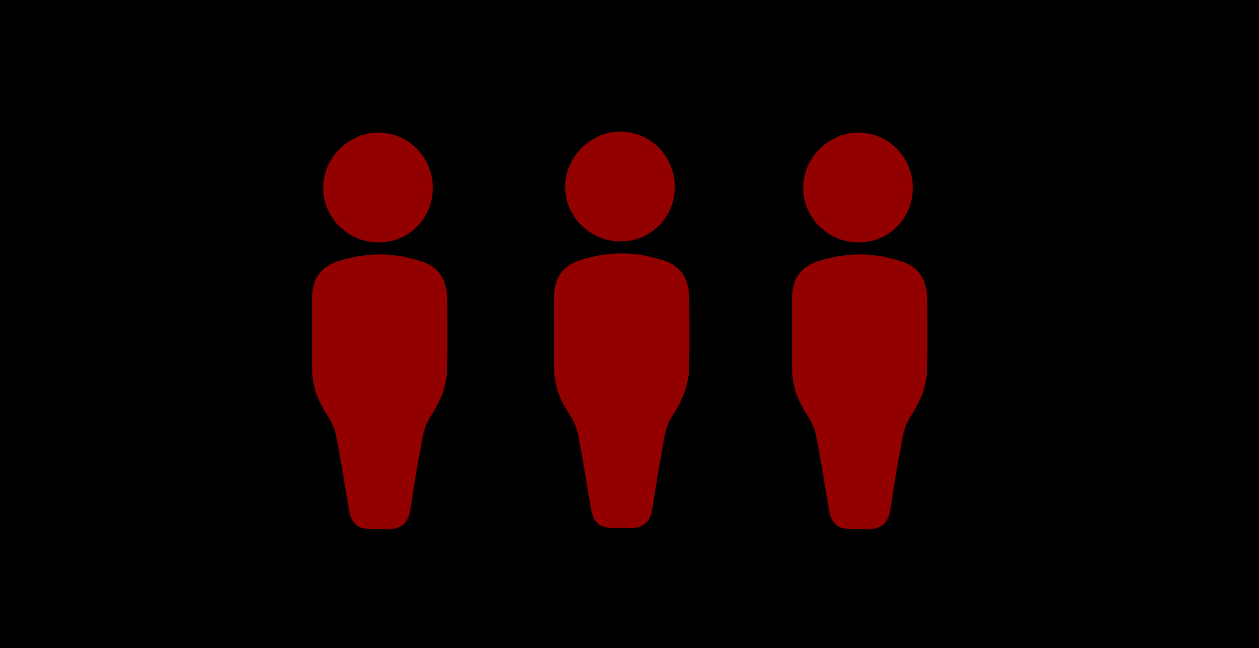 Threesomes are about as taboo as sex gets because they're pretty easy to fuck up. It doesn't help that they're not talked about too often, especially not in a serious tone. It's fair to say that when majority of us think about threesomes, we conjure up of some bogus porn fantasy or laugh at the idea of drunken frat boys trying to plan one. We at Jerk are all about breaking stereotypes and shining light on scenarios that can (and do!) happen. With that being said, we've compiled a realistic and safe guide to threesomes, so when and if presented with the opportunity to cross it off your bucket list, you'll get it right.
Who makes the cut?
First step to threesomes is to find two other consensual individuals. These may be friends, lovers, or even acquaintances. Regardless of who's down to menage a trois, it's crucial that all participants are on the same page. Threesomes usually go down one of two ways: planned or spontaneous. Whichever way "it" ends up, it is important that you trust the people that you are engaging in doing the dirty with. If you're part of a couple, choose your third partner very wisely. Perhaps you know a single person in your larger friend group who you're not super close with, but who would be open to a threesome. A stranger is good in terms of avoiding long-term attachment, but you do run a risk of potential safety hazards, like STDs. If you're single, you have a little more flexibility and could be a couple's third member.
Where to do it?
Since threesomes are a little more complicated than boring 'ole two-person sex, you'll want to secure a comfortable and private location. There's nothing more obnoxious than a roommate walking in on your naughty time or a group of people stumbling across your no pants party (but let's keep this a threesome, not an orgy). Needless to say, leave the party and go somewhere with a door you can lock. Even if you're comfortable doing it in a public establishment, you should take your partners into consideration.
Ground rules
Executing a successful threesome depends on communication. It's extremely important to speak about mutual understandings, preferably prior to doing the deed. For some, a threesome might be something that they're not comfortable talking about. If your partner(s) want to apply the "What Happens in Vegas" approach, then you all should agree that what happens between the three of you, stays between the three of you. For others, threesome can be super fucking liberating and you might just want to shout out your sexcapades to the rest of your residence hall. That's okay too, but just make sure all other participants agree.
Respect is everything
Sex without respect is usually the kind that we regret and beat ourselves up about. Please don't be the douchebag that spoils the threesome with selfish behavior. Respect your partners and all their wishes. Sex isn't a single-player game, after all. In a threesome, you should never be the only person who ends up satisfied― your partners should be enjoying themselves as well. To put it simple: give and you shall receive.
Happy endings
Threesomes are not as uncommon as we may think. Sex is sex, whether it is between two people, three people, or even four or nine or fifteen people. Needless to say, explore your sexual fantasies to whatever extent you're comfortable with. Knowing who you're engaging with, doing it somewhere comfortable, and setting ground rules for respect are all factors that will guarantee a happy ending. Take your sex life into your own hands and make that shit worthwhile.