Satisfy Your Sweet Tooth: Twix Cheesecake and Creamsicle Cocktail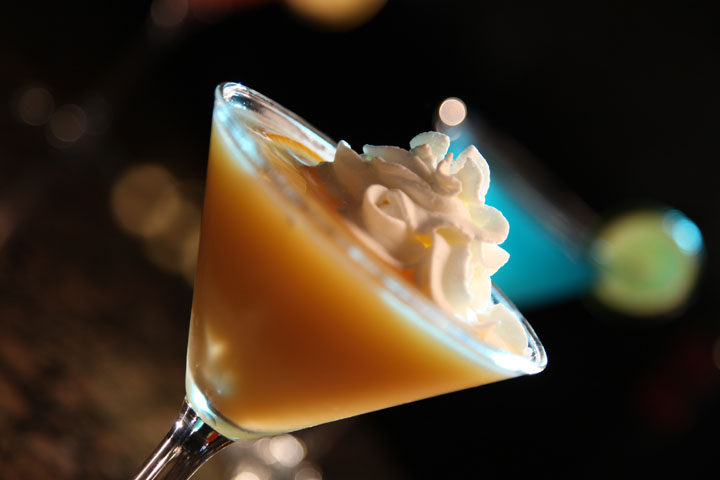 By Allison Joy
With Halloweekend 2011 coming to a close, it's time to work off the calories in the kitchen and repurpose those bags of candy. Instead of binge-eating all of your chocolate bars, turn them into a delicious (and easy to make) Twix Cheesecake guaranteed to impress your friends. Pair it with an orange juice and Whipped Pinnacle vodka for a Creamsicle Cocktail. Bon appétit!
Twix Cheesecake:
16 oz. cream cheese ½ cup white sugar 2 eggs 3 cups chopped Twix bars 1 pie crust (cookie or graham cracker)
1. With an electric mixer, combine cream cheese, sugar and eggs. Mix in 2 cups of chopped Twix bars and pour into pie crust.
2. Bake at 325 degrees for 45 minutes. Let cool and sprinkle with remaining cup of Twix bars.
Creamsicle Cocktail
4 oz Whipped Pinnacle vodka 1 ½ cups orange juice
1. Combine ingredients and serve chilled.