Why Are Soundtracks Outselling Albums?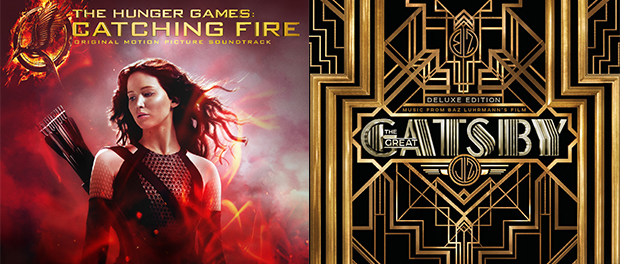 Frozen, Guardians of the Galaxy, Divergent, Fault in our Stars, Hunger Games: Mockingjay — what do all of these blockbuster films have in common? Go ahead, I'll give you a sec to think about it. *awkwardly waits patiently*
Answer: They all have dope-ass soundtracks. Say what you will about Frozen, but it's the best-selling album of 2014 so far with a whopping 3.2 million albums sold. In recent years, film studios have reached out to popular artists from all genres to develop original songs and covers for movie soundtracks in hopes of bringing more exposure to the film through the artist's fans.
Imagine if "Let It Go" by Idina Menzel just didn't exist — do you think Frozen would be as popular? Probably not. Now imagine if "Boom Clap" by Charli XCX was never a top 10 hit — do you think The Fault in our Stars would connect with so many young adults? Eh, it probably still would. But the point is that A-list musicians get asked to do soundtracks all the time and the results usually pay off big for both parties. Zedd and Ellie Goulding can be found all over the Divergent soundtrack, which then helped propel Zedd's single "Find You" to the top of the billboard charts.
To top it off, Jay Z got to curate The Great Gatsby soundtrack, Pharrell got to score The Amazing Spiderman 2, and Lorde is curating the soundtrack to Hunger Games: Mockingjay. Noticing a pattern here? Film studios are reaching out to established artists and giving them complete creative control to use their industry connects to put together a complete album that will ultimately set the mood for the movie. It's a big risk, but who knows how to put together a cohesive album better than a Grammy winner?
I've always loved film soundtracks since watching Disney movies as a kid. They often introduce me to artists I've never discovered. Plus, the fact that they provide an interesting variety of songs and artists with a common mood or theme is incredible. Although some people see these soundtracks as ways for movie studios to squeeze more money out of a product, soundtracks help to build the tone for films and set the right atmosphere. Next time you watch your favorite film or television series, try paying more attention to the soundtrack. Not only will it make you appreciate just how much care and effort has been put into creating just the right atmosphere, you might discover some new artists or music genres you never knew you liked.