10 Things October is Good For in 'Cuse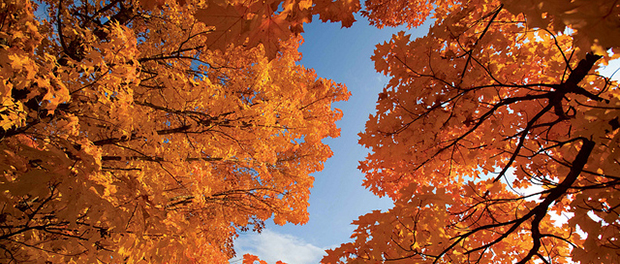 1. Apple picking. Upstate is packed with adorbs places to go pick fall's favorite fruit, and apple picking has proven to be a great activity to Instagram for numerous likes. Go with your siSst3rz, your significant other, or your damn self (forever alone), and enjoy a great time of literally picking fruit off of a tree like a peasant.
2. North Friggin' Faces. Every 'Cuse student's fall fashion STAPLE. The month of October allows for breaking out the North Face jacket (the fuzzy one BTW, not the puffy, "do we go to school in Antarctica" one that belongs on December's list). They're warm, they match everything, and they're totally appropriate once we begin to write October on the top of our papers!
3. Wearing all of your orange clothing. Here's a #CuseGirlProb for ya… never feeling style-conscious when dressed in your school spirit oriented attire. Finally, because it's the month of October and shit just got ~*sP0OkY, we can comfortably wear all of our orange...and all of our black.
4. Pumpkin spiced orgasms. Jk, I wish! But October does profit off of pumpkin spiced literally anything else. Maybe it's the basic Rochester girl in me, but I can't complain about going to any given food or beverage place and seeing at least three different ways to introduce pumpkin spice to my digestive system. Mmmmm.
5. Candy surplus. While some of us may be extreme dieting for our reveal-everything-but-your-actual-clitoris Halloween costumes, most of us are excited to sustain ourselves solely on Snickers. Moms start sending candy-oriented care packages, the CVS on campus puts bags of candy in every aisle so that even if you go for shampoo, you leave with Rollos. #sabotage
6. Costume brainstorms. The actual best thing about the month of October has to be stressing endlessly over your costume for this year. I mean, 'Cuse only does an entire week of Halloween so luckily we only have to think of five different costumes that are original, but not too obscure, and funny, but not hoaky, and sexy, but not asking for wayyy too much attention (aka. looking like Kendra Wilkinson during her Playboy days). Ugh! Plus, we get the fun task of explaining to mom and pop why at least $223 dollars has been drained from your account at places like Jo-Ann fabrics, Party City and Spencer's in the mall.
7. Instagramming the changing leaves. #nature #pretty #leafs – that last one is the WORST, since now iOS8 makes it virtually impossible for you to spell anything wrong. When your daily walk down Euclid to get to class gets exceptionally more colorful, we all feel instantly more #blessed and MUST snap a photo.
8. Watching Halloween movies with your roomies. Hocus Pocus comes on and we get increasingly more excited for it at this point in our lives because, duh, we can turn it into a drinking game! Ain't nothin' like pregaming to a young Sarah Jessica Parker acting like a dumb-blonde witch.
9. Tailgating football games. We no longer have everyone's favorite iconic parking lot to binge drink in before not even going to the game, but that doesn't mean tailgate season is completely doomed! We still have tons of other lots we can take over and enjoy the last month of nice weather in while drinking PBR's and wearing our Syracuse hoodies and Otto-printed knee-high socks.
10. Halloweekend. Let's end this list with what this cozy and sleazy spooky month also ends with...Halloween! There's nothing like witnessing the shit show that is Syracuse Halloweekend. One time, I saw a slutty Spongebob hooking up with a King Kong in a frat house. It cannot be unseen.