Amplified: Riley Mahan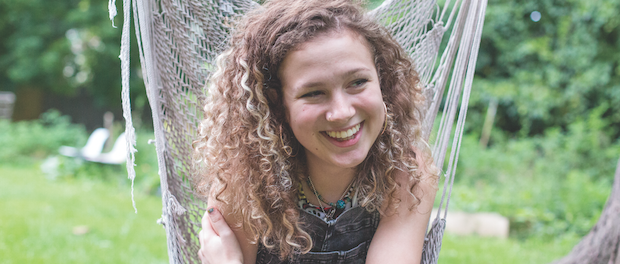 By Kelsey Burke + Photo by Katy Beals
Where she's from: Syracuse, N.Y.
What she plays: Ukelele, guitar, and piano
Started writing: Fall 2013
Sounds like: Indie meets soul meets Hawaiian
What she Jerks to: It's always changing. Ingrid Michaelson, Joss Stone, Janis Joplin. Janis is so inspiring.
When did you start singing and acting? I got into singing because when I was little, I was extremely shy—I still am sometimes, but I'm getting better—and I had a terrible stutter. When you sing you don't stutter. It's so freeing. It has given me an excuse to not be shy. When I sing, I feel most alive.
Which do you prefer: music or acting? I would love to do Broadway, but I also want to travel. There's something about showing your talent on the street that is so adventurous, and adventure is just as important as making it to me.
Favorite songs to cover? I love to add a bubbly sprinkle to old stuff like Al Green, James Brown, Sam Cooke, and Muddy Waters.
What inspires you? Drawing. Also, it sounds so bad, but being sad inspires me too. I think I write my best songs when I'm feeling down. I just take that and I put it toward something good. I do something with my sadness instead of letting unresolved feelings fester.
You're on The Voice. Who would you want to be your coach? Christina, I think. I want her to teach me to be a diva. If CeeLo was still on the show, I'd have a hard time choosing though.