Beer Cocktail Meatballs and Snakebites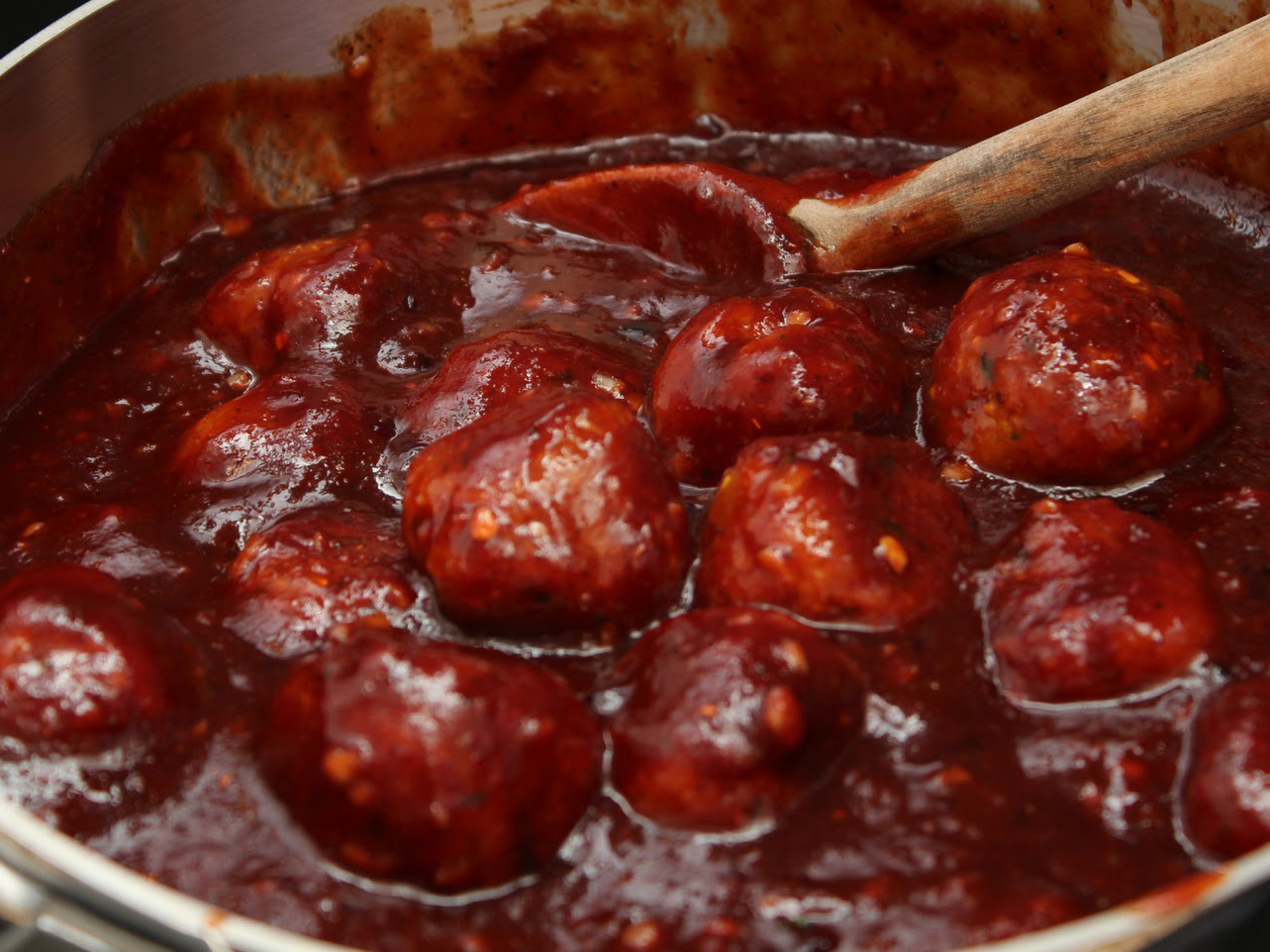 By Nicole Fisher
Living on a college student's budget means that my fridge can look a little depressing sometimes. Mostly full of condiments and three day old take-out Chinese food, creating an appetizing and nutritious meal seems difficult when the majority of my fridge is dedicated to beer. Myfridgefood.com, a site I admittedly stumbled upon on Pinterest, assists me when my creative cooking side needs a spark. My favorite recipe thus far, Beer Cocktail Meatballs, only requires four ingredients—the most important of them is cheap beer. So next time you have a rager over the weekend and still have some piss water left in the bottom of the keg, try this surprisingly tasty recipe out for dinner. And paired with a beer inspired drink, a Snakebite, because why not? Promise, it won't break your budget, or your belt either.
Cooking Time: 40 minutes
Recipe Makes: 8
Ingredients
2 lbs lean ground beef
1 ¾ ups ketchup
1 (12 ounce) can of cheap beer
1 cup white sugar
Instructions
1. Roll your meatballs to about a quarter sized, and either fry or bake them draining grease well.
2. In a deep saucepan or crockpot put in the sugar, ketchup, and add beer. Mix well until sugar is pretty well dissolved.
3. Add in the cooked meatballs, and simmer with lid ajar on stovetop for 30-45 minutes, or simmer in a crockpot on low for 1-1 1/2 hours.
4. Be sure to stir a couple of times.
5. Sauce will thicken, and should smell almost like sweet and sour sauce.
Side Notes: Try them over spaghetti noodles or mashed potatoes. And, these freeze well for future use.
Ingredients
1 1/2 pint beer (heavier beers, like stout, work best. Whatever you have in the fridge works too)
1/2 pint hard cider
Mix or layer the beer and hard cider. That's it.
Note: this mixture take you from tipsy to white girl wasted after one drink. It is actually illegal to serve a Snakebite in pubs and bars in Britain. But hey, drink at your own risk.
Did you try them out? Let us know in the comments below, or tweet us @jerkmagazine.