Fashion and Beauty Advice as Told by Bruce Jenner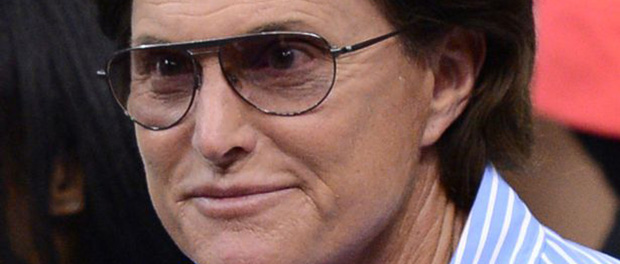 We all have a favorite Kardashian, haters and fans alike. It could be Khloe, or possibly Kim (despite her ugly cry), but my personal favorite has and always will be pseudo-Kardashian Bruce Jenner. Irony aside, it takes a certain kind of person to survive a house rife with delusional time bombs and Lord Scott Disick himself.
Exactly how one spirals from gold medal Olympic athlete to reality show punch line is a secret we may never know, but Bruce possesses a host of admirable qualities nonetheless. While everyone else was busy lining their lips like Kylie and fussing over Kendall's thigh gap, Bruce was getting ready to stun us all with his street style fashion smarts and beauty looks. Forget about 90s crop tops and flannels — take a few tips from the man, the myth, the newly bona fide fashion icon before you head out this weekend.
Hair
Maybe he's born with it, maybe it's an expensive series of hair plugs. Whatever you want to call it, Bruce Jenner's mane is a versatile, shoulder-length force to be reckoned with. His signature look seamlessly transitions from flowing mane to structured mom bob to a laidback ponytail on laundry days and such — visor or golf cap completely optional.
Makeup
The best part about Bruce's beauty routine is its simplicity. Just a couple of facelifts, some rhinoplasties, and lip gloss and you're golden! Plus, you don't have to worry about maintaining your new look overtime. With a steady schedule of Botox and anti-aging treatments, you probably wouldn't be able to change expressions even if you wanted to.
Nails
Should you decide to render hands completely useless for half an hour or so, go big or go home. Paint your nails fire engine red, the color of love (and the blood of your enemies). Bruce knows that a perfect manicure and red is always right.
Style
The sportiest of the Kardashian-Jenner clan was doing norm core fashion before it was cool. To recreate Bruce's golf cap chic look, head to the active-wear section of any local thrift store, close your eyes, and grab the first four things you lay your freshly manicured hands on. (Extra points if you manage to score a pair of cubic zirconia earring studs from Claire's and some barely tinted aviators.)