Willow and Jaden Smith Are Back at It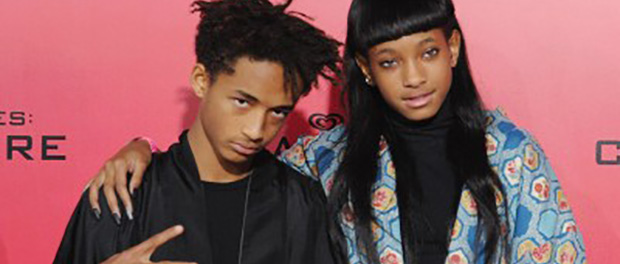 Willow and Jaden Smith have really grown up since she was whipping her hair back and forth and he was stealing our hearts in The Pursuit of Happiness. The two are back on the scene and deserve some attention.
On Halloween, Willow turned 14 and released a three song EP entitled 3. If you haven't been keeping up with Willow since "Whip My Hair," you're in for a surprise because this EP is wildly different, experimental, and extremely mature in comparison. With a style that hints at the sounds of FKA Twigs, Lorde, and India.Arie, Willow has made somewhat of a masterpiece, and the girl's only 14.
In her song "Flowers," which is a bit more upbeat than the other two on this EP, she raps about how "the government is trying drown us out them, not help them." I would tell most 14-year-olds trying to give me a lesson in political corruption to just beat it, but for some reason, Willow's got some authority. I don't know, maybe it's her uber-hip frosted-tip hairstyle or her free-spirited social media presence, but I believe what she's saying. Impart your wisdom on us, Willow.
Not to be outdone, but Jaden's got it going on too. He's not only best friends with Kendall Jenner, but he's got flow and style for days. Since taking a break from acting, Jaden's been working on his music and it's definitely something to keep up with. If you like minimalistic rap, you might love what Jaden's been up to. His most recent song "Jetskis", which features a teaser from Willow, is the essence of chill hip hop.
About a week ago, the brother-sister duo put on a performance at the Fader Fort in New York City. They might be teenagers, but it turns out the two can hang and have real musical talent. Check out their performance of "5," below.