Is This Really a Shitty Year in Music?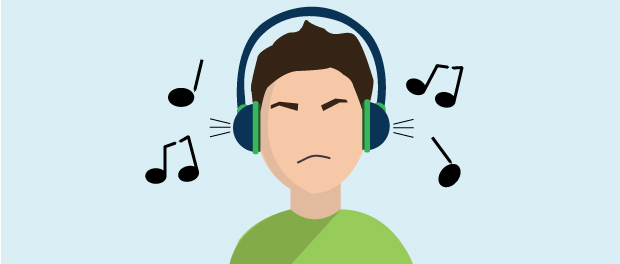 Recently, Forbes Magazine put out an article that points out just how bad this year has been for album sales compared to this time last year. The article notes that the soundtrack to Frozen did go platinum this year (granted that it was released in late 2013), but by this time last year, five albums had already gone platinum. Even though I don't agree that 2014 was a shitty year for quality albums, I do think that this is a sign that the days of people buying albums are almost over.
Let me put this in retrospect for you: Can you guess what the top three best-selling albums of 2014 are? They're the Frozen soundtrack, Beyoncé's self-titled album, and Lorde's Pure Heroine. While these are all good albums, there's a common theme here: they all came out in 2013.
Despite how a slew of stars released albums this year (Maroon 5, Ariana Grande, Iggy Azalea, Sam Smith, Ed Sheeran, Chris Brown, Lana Del Rey, Trey Song — the list goes on), none of them have yet to eclipse the coveted platinum plaque. Even sales for singles have been down — only 60 songs have gone platinum in 2014, while 83 songs went platinum in 2013.
Although these stats are pretty disappointing, we have a lot of albums to look forward to before the year ends from artists such as Lil Wayne, Nicki Minaj, Kendrick Lamar, Eminem, Charli XCX, Jessie Ware, Dillon Francis, Kanye West, and Calvin Harris. But the artist that I think — scratch that — I'm sure is destined to lead the pack and outsell everyone else is none other than Taylor Swift.
T-Swizzle's new album 1989 came out this week and if anyone can sell records, it's going to be her. Her last album, Red, sold 1.21 million copies in its FIRST WEEK. That's virtually unheard of in this day and age. Taylor has one of the most loyal fan bases in music and she continues to grow musically, bucking the country girl image to become a full on pop star. She's sold over 30 million records in her career and is a bonafide superstar at the age of 24... casual.
Although Taylor's career is in its prime, it doesn't mean that the music industry as a whole is seeing a steady and steep decline. There are many artists who are capable of selling millions of albums (some I've already named). However, besides Swift, I can't really see anyone eclipsing over a million album sales before December 31.
Art by Shawna Rabbas