My Love/Hate Relationship with Taylor Swift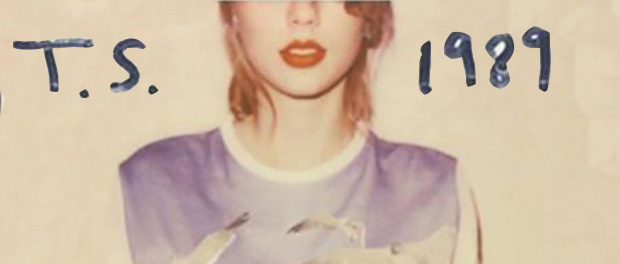 I've been listening to Taylor Swift since I was an angsty 15-year-old. When she first hit the scene, I thought I had found my best friend. She sang about making friends on the first day of school. Her video for "Love Story" was just epic and ridiculous enough for my 15-year-old mind to think that a guy would come running after me during homeroom like he did after Taylor — fancy ball gown and all. Her songs spoke to me.
Seven years later, I still relate to Taylor Swift and have started to wonder why that was. Some people say she sings too much about relationships. Some people say her personality is annoying. And at times, I agree. But then her new album comes out and I learn every lyric. So why do I still love Taylor Swift despite all the haters? With Taylor's new album, 1989, dropping Monday, let's reflect:
1. She's like me. Taylor Swift is a flawed star. She dates too many guys (at least that's what people say). She makes mistakes. She shares a little too much about her relationships. But that's why it works. When she's awkwardly dancing at award shows and not caring what people think, I think about myself awkwardly dancing while out at the club and not caring about what people think. When she sings about getting her broken heart and feeling like a "crumpled piece of paper lying there" in "All Too Well," I'm like, well if T-Swift's relationship with Jake Gyllenahaal didn't work out, then it's okay that the guy from the party didn't call me back.
2. I grew up with her. When I was an awkward, tall, brace-faced freshman in high school, Taylor Swift's album Fearless replayed on my iPod mini. She got me through first crushes and slow dances with guys during high school years. Her lyrics always made sense at different points in my life. Some people say she only relates to younger pre-teen girls, but T-Swift has matured right along with her music. Her songs have become more honest, real, and raw as she grows up. I listen to her and hear about 50 different situations that my friends and I have gone through.
3. She keeps It real. Taylor Swift is honest and that's probably why she's as successful as she is. She spells out exes' names in her songs. She describes situations in detail to the point where you feel as if you were there experiencing it right along with her. She talks about what went wrong. She talks about her own regret. She talks about going out with her friends. She's a romantic. She's an optimist. She's a great storyteller that takes you along for the ride. Her honesty is what sells her albums and is what keeps people coming back. I know it's why I'm still listening to her after all these years and probably why I'll still be listening to her years from now.