Dua Lipa Will "Blow Your Mind"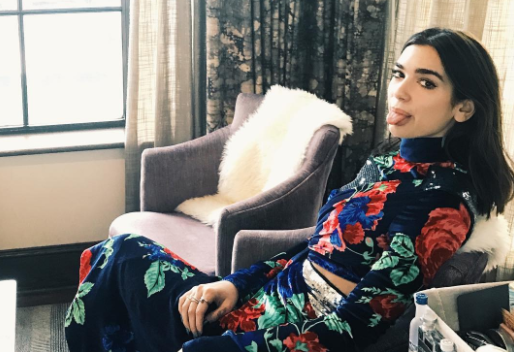 Question: Who is a 21-year-old pop star with cool eyebrows and even cooler music?
Answer: Dua Lipa
All we have to say about this unique singer is that if you don't know Dua Lipa, you're definitely missing out on some great pregame music. Her song "Blow Your Mind (Mwah)" has a techno vibe layered behind her clean voice and a great drum beat that makes this song perfect with which to chase a shot down. If pop isn't your vibe try to listen to her soulful song "Room For 2." Her voice is showcased beautifully in this deeply ardent single. The beautifully crafted instrumental is supported tastefully with her bold voice and is sure to be a hit with the more alt crowd.
Clash Magazine refers to this young rising star's style as, "Fun, frisky pop music with a real sense of edge," and we can't help but agree 100%. No doubt her style is pop, but there is something else to it. It's not just bubble-gum-top-40 type shit. It's unique, fun, and trendy in a way.
In an interview with GQ, Lipa said, "I love the darkness rappers give, but I want there to be a pop chorus so people can dance," she says. "Imagine J Cole crossed with Nelly Furtado." Think about how cool that combo would be…and she perfectly personifies it. Just take a listen. Her style really is dark like J Cole and sassy like Nelly Furtado.
This multi-faceted artist released her acoustic version of "Blow Your Mind" and its simplistic, easy-on-the-ears sound is completely stripped of its electric counterpart's overpowering bass and drums.
February 2017 will mark Dua Lipa's first full album drop. We have high expectations Dua, and we know you will meet them.