The Glo-Up of Lady Gaga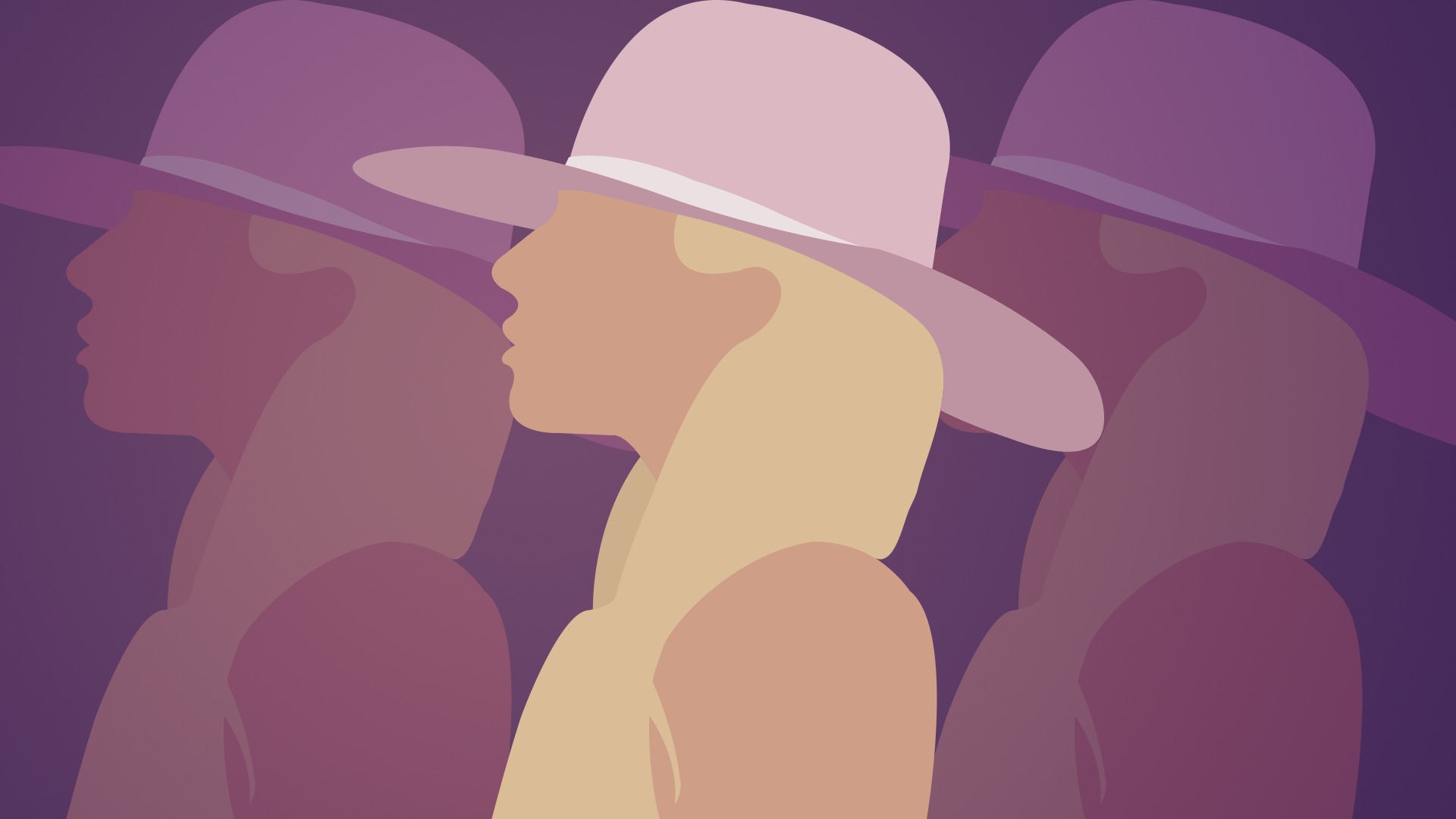 When people hear the name "Lady Gaga", it's common to immediately picture a woman modeling a dress made of meat on the red carpet, or hear the lyrics "Baby, I was born this way," echo in their heads.

That's because the media image of Lady Gaga, a.k.a Stefani Germanotta, is an out-there singer who prides herself on being different from the other big-name musical artists of today. The public's biggest mistake was to let her off-beat persona inhibit our ability to view Lady Gaga as a serious, sophisticated and talented artist.
The film "A Star is Born" was released last Sunday and has exposed the full range and depth of Lady Gaga's talent. The film showed the public that many of us have vastly underestimated Lady Gaga's ability as an artist.

Gaga's always been a triple threat. Most of us just haven't realized it until now.

Here's a brief history and overview of the newly released film directed by Bradley Cooper, "A Star is Born."
There are now three movie versions of the story and one musical:
Movie: "A Star is Born" (1937). This film starred Janet Gaynor as a young actress named Esther Blodgett who is mentored by the older, established actor Norman Maine, played by Fredric March. As Maine helps the young actress' career blossom, his stardom fades.
Musical: "A Star is Born" (1954). This musical adaption of the 1937 film starred Judy Garland as Esther Blodgett and James Mason as Norman Maine.
Movie: "A Star is Born" (1976). This version of the movie starred Barbara Streisand as a nightclub singer who meets a famous rock and roll star played by Kris Kristofferson. Kristofferson's character helps the career of Streisand's character take off. Her success starts to rapidly rise, while his simultaneously declines.
Movie: "A Star is Born" (2018). In this newest remake of the film, Lady Gaga plays a young singer who is taken under the wing of a famous but fading country musician, played by Bradley Cooper. However, in this version, it's not the success of the young singer that causes conflict with the country singer, but her decision to move over to the pop genre.
Critics loved the film, directed by Bradley Cooper, giving it a 90 percent rating on Rotten Tomatoes, 3.5 out of 4 stars from Roger Ebert and a 4.9 out of 5 rating on Facebook.

So how did Bradley Cooper end up choosing Lady Gaga to play his lead role counterpart? While attending a cancer benefit after his father died, he saw Lady Gaga perform the song "La Vie En Rose." He described being blown away by the strength and emotion of her voice. It was at this point that Cooper wanted her to play the lead female role in the film.

Until now, the public has seen Lady Gaga as a performance artist; arriving at award shows in elaborate costumes with spectacular special effects. What we may have missed was that beyond her talent are her versatile artistic gifts that transcend any public image of her.
The title's fitting. The movie captures Lady Gaga as the actress, singer, composer and performer that she always has been. And now her star is really born. The triple threat we've adored since 2008's "Poker Face."