The Music Industry's Border Patrol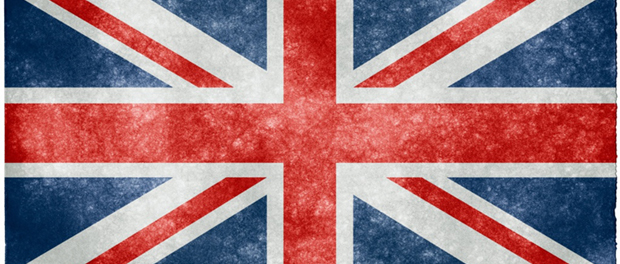 The U.S. (or specifically, L.A.) is the place to be for the biggest names in music, but there are plenty of international artists that should be recognized for their talents. Sure, acts like One Direction and Ed Sheeran are household names at this point, but what about the artists who weren't runner-ups on the X Factor or haven't toured with Taylor Swift?
Jessie J is a British powerhouse with a crazy range and booming personality. Although she shot up the charts with her song "Bang Bang" featuring Nicki Minaj and Ariana Grande, it seems she's still struggling to break through. Until recently, I thought she was just another bubblegum pop artist, but the girl can really sing. I mean did you hear her hit that high note during her VMA performance? Amazing. Her school cohorts Leona Lewis and Adele are chart toppers, but why not Jessie? Her album Sweet Talker is definitely worth listening to if you're not convinced.
FKA twigs is yet another British singer-songwriter who probably deserves more attention than just for being Robert Pattison's girlfriend. Her quirky, experimental, breathy, and synthy R&B sound might be an acquired taste, but it's hypnotic and I guarantee you've never heard anyone like her. Her album LP1 received an 8.8 rating on Pitchfork, and if you know Pitchfork, you know that anything over an 8.0 is a pretty big deal.
Hailing from Canada, Grimes is a diverse musician whose style is hard to pin down, but that's what makes her so intriguing. Her high-pitched, breathy voice combined with upbeat, robotic beats are attention-grabbing if nothing else — so embrace her, America.
I'm not a huge fan of Cher Lloyd, but goddamn, her beats are catchy. In 2012, you couldn't get away from her song "Want You Back," but after that, did you hear anything from her on the radio? If you were a fan back then and are a sucker for a good pop song, listen to "I Wish" featuring T.I. along with the rest of her album Sorry I'm Late.
There are plenty of other international artists out there who need our undivided attention. Kimbra, Cut Copy, Ben Howard, Lykke Li, Mac Demarco, and countless others need out help crossing the border and infiltrating Americans' headphones. You'll thank me in the end.