The Top 5 Celebrity Wipe Outs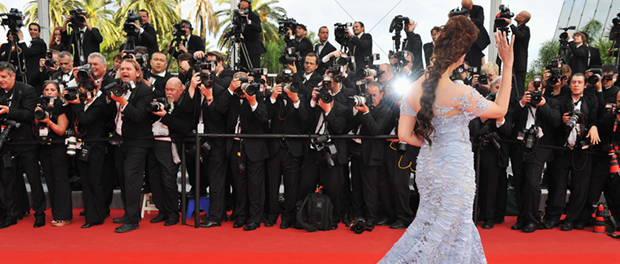 With the year winding down, it's getting close to that time when everyone makes (or at least tries to make) it on the "best of" the red carpet list. So of course, we here at Jerk naturally felt inclined to come up with our own list.
No, we're not just looking back and applauding the greatest outfits of the year. Walking and posing in front of hundreds of photographers is a precarious situation — what we were really focused on were the spills the celebs took while posing for said cameras (hey, no one's perfect, right?). Without further ado, here are some of the best (or worst?) wipeouts of the year. Just remember, even celebs take a tumble.
1. Jennifer Lawrence at the Oscars
J.Law wins the award for the most memorable wipe out when she fell while walking up the stairs to accept her award for winning Best Actress. At least she taught us how to handle embarrassment with grace.
2. Hayden Panettiere at the Met Gala
Those stairs celebs who have to walk up stairs at the annual Met Gala look like something straight out of MTV's The Challenge, so it's a surprise more celebrities don't take a tumble. Poor Hayden took a fall this year while navigating the stairs in a long, full gown. Note to self: maybe sacrifice the ball gown look for the sake of not falling on your ass.
3. Jennifer Lawrence at the Oscars (again)
Poor Jennifer. One second she's waving at her fans, and the next, she hits the ground. Luckily, she had a team of people (and a police officer) around her to save the day. If only she had the strength of Katniss IRL.
4. Beyoncé during a performance in Libson
Yes, even Queen Bey isn't always perfect. During her last stop on tour in Lisbon this year, Beyoncé tripped up the stairs during one of her final performances. It's okay Bey, shit happens.
5. Ashley Benson leaving a restaurant
How did this even happen? I am not too sure. But as PLL star Ashley Benson was leaving Beverly Hills restaurant Chateau Marmont, she tripped and went flying through the air. Kudos to the papz who snapped this moment — A.