The Truth Behind Lamar Odom's Drug Overdose And Why The Kardashians Are Not To Blame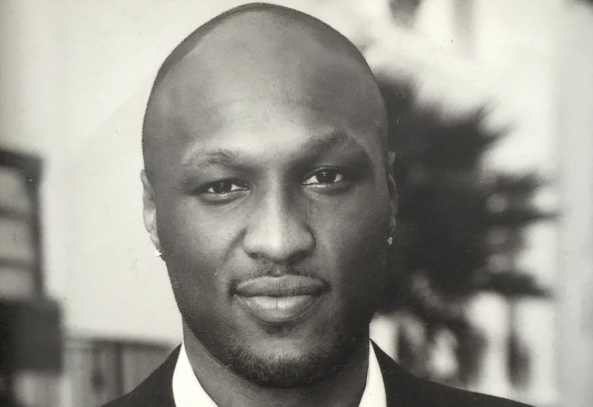 https://instagram.com/p/8ZhCLhmybg/ Lamar Odom, former NBA player and estranged husband of Khloe Kardashian was hospitalized Tuesday, October 13th, after he was found unconscious at a legal brothel in Nevada. Thankfully, he has since woken up from his coma and is breathing on his own.
Since the incident, the media has been quick to blame the origin of the athlete's problems on the Kardashians, with the owner of the ranch publicly telling Khloe to "go to hell" for asking him to respect their privacy. Seriously though, why would this man think it's okay to go around telling the media about Lamar frolicking with prostitutes while he's practically on his deathbed?
The first wave of criticism came when news outlets began reporting that the Kardashians had invited the E! camera crew into the hospital with them to exploit the incident on "Keeping Up With the Kardashians." That obviously was not true, but people are quick to discount the fact that the Kardashians are actually very caring, as a family and as people. Anyone that has watched the show since it blessed us in 2007, and admit it—you have, can see that the family is very protective of each other.
The family both tolerated and supported Scott Disick for years while he struggled with addiction, and constantly encouraged him to get help before anything tragic could happen. They even forgave him when he punched a hole in a hotel wall in what was arguably the most epic "Keeping Up With the Kardashians" episode to date.
So why are the Kardashians being blamed for the demons of a man who has one of the most tragic backstories ever? With everything that Lamar has gone through in his life, the publicity that comes with loving a Kardashian seems relatively insignificant.
For those of you who know little about the athlete-turned-reality TV star, let me educate you on the tragedy that this poor guy has experienced in his lifetime.
If you have ever seen "Khloe & Lamar," you are probably familiar with Joe Odom, Lamar's dad who's quick to call and ask for money. Lamar revealed on the show that while he was growing up in poverty, his dad became addicted to heroine and left the family to fend for themselves, only reentering Lamar's life when he started in the NBA. At 12-years-old, his mother passed away from cancer, leaving him to be raised by his grandmother.
The tragedy doesn't stop there. One of Odom's sons, that Lamar conceived with an ex-girlfriend, died from Sudden Infant Death Syndrome (SIDS) when he was just six months old. On top of all that, on a recent episode of "Keeping Up With the Kardashians," Khloe talked about the sudden death of Lamar's best friend, Jamie, who was a victim of a drug overdose. Many would recognize Jamie from his frequent guest appearances on "Khloe & Lamar."
It's pretty hard to even fathom suffering this kind of loss in your life, and it's not hard to see why Odom struggled to stay sober and positive. When he was found at the ranch and rushed to the hospital, his blood tested positive for an array of drugs, including cocaine, crack, herbal Viagra, and alcohol.
The public is quick to let their dismay for the seemingly untalented Kardashian family overshadow the fact that Khloe kept Lamar's addictions a secret for years, quietly encouraging him to seek help and begging him to get sober so that she could salvage their marriage. She has even said multiple times on the show that she still loves and cares for Lamar very much, and that if he didn't have these addictions, she'd still be with him.
It seems that while the public is playing the blame game to have someone other than Lamar to chastise for his career loss and downfall, Khloe and the Kardashian clan may have been the best influences that Lamar has surrounded himself with throughout the span of his life. They are strong, business-oriented women who don't get distracted by things like drugs that could potentially ruin everything that they have worked so hard for thus far.
Let's not also forget that Khloe and her family were the first ones at Lamar's bedside, despite their estrangement. Khloe even flew Lamar's two kids, his dad, and his ex-girlfriend to Las Vegas so that they could see the then-comatose Odom and be there to support him while they all prayed for his recovery. Ever since, they have been by his side praying with a pastor and posting heart-wrenching, inspiring throwback Instagrams for every step of his miraculous recovery.
According to multiple media sources, Odom even spoke his first words, "Hey baby," to Khloe after she told him she loved him (cue the collective awes).
Although it's easy to blame the Kardashians for Lamar's addiction struggles, the fact is that his addictions were always there, but the world didn't know about it until he married into one of the most famous families in the world. So, to all the haters out there, why are you criticizing the only people who have been consistently there for him throughout this near-death experience? If people really cared about Lamar, they would stop fiending for publicity and making the Kardashians scapegoats and would instead get in their car, drive to the hospital, and join them in supporting a man whose life has dealt him the worst possible cards.