The Week 5/6-5/11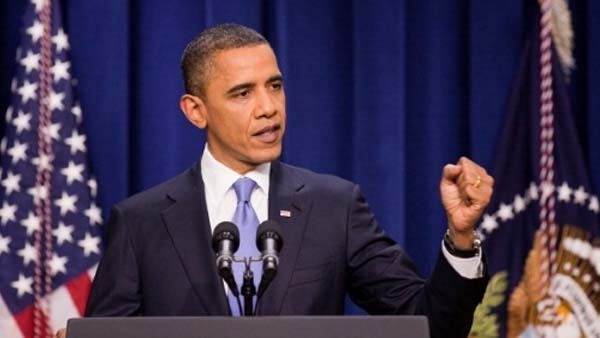 Well, it's been quite a ride folks. As you've probably either been face down in your text book studying or face down on the table of Chuck's, here are Jerk's news makers for the week. Stay classy, Syracuse.
Sunday 5/6
- Actor George Lindsey—who spent nearly 30 years as Gomer Pyle's beanie-wearing, happy-go-lucky, goofball cousin on the popular The Andy Griffith Show passed away at the age of 83.
- In other entertainment news, The Avengers raked in nearly $200 Million at the weekend box office, marking one of the biggest opening weekends of the year.
Monday 5/7
- A new study revealed that 42% of Americans could become obese by 2030 if the current trend continues. Time to hit the gym, not the drive-thru…
- Breaking the silence about his new bundle of joy, proud papa Jay-Z revealed that Blue Ivy will "be spoiled like a little kid" for her entire life. Because we all SO concerned for her well-being, really…
Tuesday 5/8
- Beloved children's author Maurice Sendak passed away this week. He was 83. Sendak is perhaps most known for writing the children's bedtime classic, Where the Wild Things Are.
- Believe it or not: a new study has revealed that teens driving with friends in the car actually reduces distractions from the road. Road trip, anyone?
Wednesday 5/9
- Big news out of Washington this week as President Obama officially "comes out" in support of same-sex marriage, reversing his previous stance that marriage should be between one man and one woman. Well done, Mr. President.
- Chanel No. 5 has an unexpected new face – Brad Pitt. The Academy Award-winning actor is set to shoot his first ad later this month,
Thursday 5/10
- Take a look at the cover of Time Magazine this week and you may get more than you bargained for. The shocking cover is turning a few too many heads…
- The Federal Trade Commission has officially filed charged against former social networking site MySpace. The company is charged with breaking US law when they shared users' personal information. Who's on MySpace anymore anyway??
Friday 5/11
- CBS is suing ABC for copyright infringement, claiming that ABC's new show The Glass House is a direct replica of CBS' Big Brother series. Big Brother really IS always watching…
- Bargain airline JetBlue was left red-faced this week when they inadvertently placed a toddler on the "No Fly" list. The toddler could not be reached for comment, as she cannot yet talk.