Upgrade the Basic Staples: Indonesian Fried Noodles and Alpokat Drink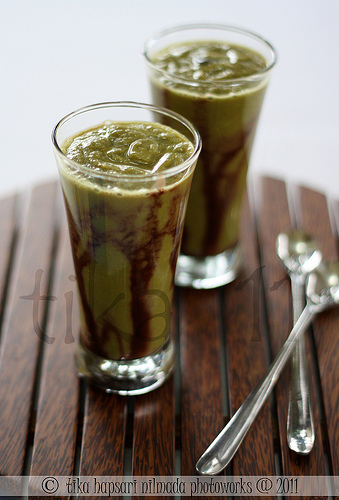 By Allison Joy
With the semester already halfway over, most of us are probably feeling our pockets get a little lighter. Do not fear! Jerk is here to give you fast, cheap, and delicious ways to dress up the Ramen noodles and Yoo-Hoo you've got lying around but can't seem to stomach. Try spicing up some chicken ramen with soy sauce, veggies, garlic and olive oil for an exotic twist. Hey, we guarantee it'll beat the dining hall stir fry. Then, wash it down with a traditional avocado and chocolate milk drink Don't hate until you try it! You'll be saving money and dining in style in a snap.
Indonesian Fried Noodles
1 package of ramen noodles
2 ½ tsp vegetable oil
2 tbsp shallots
2 cloves chopped garlic
2 cups assorted vegetables (broccoli, carrots, cabbage, mushrooms, zucchini, etc.)
1 ½ tbsp soy sauce
Salt and pepper
1. Cook the ramen noodles. Then, drain the pot, put them in a colander and rinse them in cold water. Let them sit with 1 tsp of vegetable oil
2. In a very hot frying pan, add 1 ½ tsp vegetable oil. Cook the shallots and garlic until they brown, and then add the vegetables. Cook until tender.
3. Add the noodles, soy sauce, and salt and pepper to the frying pan, and serve!
Alpokat Drink
2 tbsp sugar
2 ½ tbsp water
1 avocado
½ cup chocolate milk or Yoo-Hoo
¼ cup cold milk
¼ cup crushed ice
1. Combine water and sugar in a saucepan until they form simple syrup. Stir until clear, then let cool.
2. Place avocado and syrup in a blender. Blend until incorporated, and then add ¼ cup cold milk.
3. Pour mixture into a tall glass, and top with ½ cup chocolate milk and ice.
Enjoy!