Why People Hate Country Music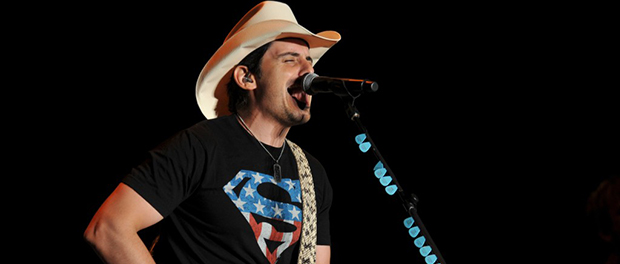 Apologies in advance for those I might offend, but it's time to see the error of your ways.
If you're like me, you can't stand country music as a whole. Don't get me wrong — I'm a sucker for a badass girl power song like Carrie Underwood's "Before He Cheats," but I draw the line at anthems about beer drankin', tractor lovin', unabashed patriotism, and "honky tonk badonkadonks." Sorry Kenny Chesney, but I definitely do not think your tractor's sexy.
One reason some people hate this exasperating genre is that almost every song sounds the same. Can someone tell me what makes Jason Aldean different from Blake Shelton and Luke Bryan, because there are only so many ways to sing lyrics about Jack Daniels and dirt roads.
As one of my good friends once said, "it just annoys the shit out of me." Well said. The overstated southern twang is not particularly pleasing to the ears and cliché honky-tonk themes fused into pop rock songs makes me ill. Even country queen Taylor Swift has wised up and moved out of the country genre for her upcoming album. Run for your life, Taylor!
The involvement of washed up rappers is another element proving that country is beyond repair. You know it's bad when Nelly's only creative outlet these days is featuring in songs like "Cruise" by Florida Georgia Line. And didn't he do a song with Tim McGraw too? If you want to experience six minutes of pure torture, listen to "Accidental Racist" by Brad Paisley featuring L.L. Cool J. It's simply baffling.
Of course these are sweeping generalizations, and I'm sure there's at least one person out there doing country right and carrying on the legacy of the greats like Johnny Cash, Willie Nelson, and Emmylou Harris. If country gets back to its roots there might be hope still, but for now I guess we're stuck with what we've got.