Return to the Twilight Zone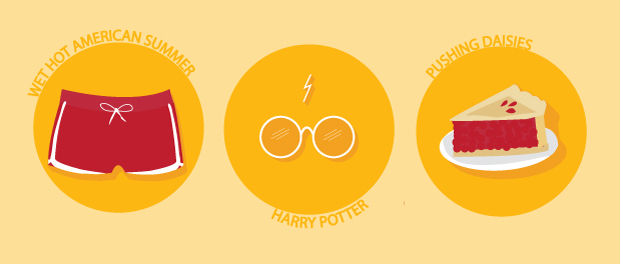 Middle and high school nostalgia is rich with all of our regrettable, traumatic, and embarrassing memories of adolescence past. We all carry our Hot Topic-covered shame privately and in different ways, some of us with darker secrets than others. I, for one, was prone to quiet and obsessive fandom. Among these were Johnny Depp, alt-punk boy bands, and attending all five midnight premieres of the soft-core vampire saga Twilight.
There it is. I said it. My secret is out. Trolls of the Internet, take me now. My ego is ready, and my only real defense: everyone was doing it! Never mind the fact that the last of the Twilight saga's film adaptations premiered well into my freshman year of college, all that mattered was whether you were #TeamEdward or #TeamJacob, and if you hadn't read the books, no one cared.
Six years, five films, and roughly thirty bad parodies later, Twilight's closest relation is the fan-fic inspired 50 Shades of Grey, and no one has been more vocal about their loathing of the franchise than the films' very own stars Robert Pattinson and Kristen Stewart.
Not every Twihard was so quick to move on, though. Facebook recently announced that Lionsgate and series author Stephenie Meyer are putting together a series of five short films based on characters from the series and lead by five different up-and-coming female directors. The project is backed by Women In Film and even received the K-Stew approval.
It's actually a really solid idea, but we just can't help but consider such a redeeming opportunity better off with a more favorable, less sparkly contender.
Pushing Daisies (2007-2009) Blame it on the times. Blame it on the writers strike, but the premature cancellation of Pushing Daisies will forever remain one of the cruelest injustices to network television. Before Once Upon A Time or New Girl, there was a pie baker named Ned, quirky girl named Chuck, and a fairy tale narrator who knew all. Give us a mini-series, a musical, but at the very least give us closure, man.
Heathers (1988) Before Cher and Regina George, there were the Heathers: the original queens of high school mean. At the film's close, only one Heather remained, but it would be worth bringing back the whole gang just to catch up with sarcasm's queen, Veronica, and the coolest (creepiest?) kid in school, J.D. Yes, Heathers: The Musical had a short Off-Broadway run, but we need more. As J.D. says, "The extreme always seems to make an impression."
Wet Hot American Summer (2001) Why no one has yet to revist the counselors of Camp Firewood is completely beyond me. Any film that puts Paul Rudd, Amy Poehler, Adam Scott, and more at a 1980s Jewish summer camp is something we'd pay good money to see. Factor in a 10-year time lapse hinted at in post-credits and there's no where to go but up.
Harry Potter (2001-2011) From exclusive Pottermore excerpts to the 2016 release of Fantastic Beasts and Where to Find Them, J.K. Rowling knows how to hit potterheads where hurts the most, but with the original cast onto bigger and better different things, don't expect a live-action reunion anytime soon. Harry is busy outrunning a lightning-scar-shaped shadow, and Hermione kind of has that thing with the U.N. now.
X-Men (2000-2014) The X-Men universe is no stranger to spin-offs — Wolverine alone has two. He's hot, he's lethal, and we totally get that, but with most of the mutant storylines leaving out more secondary (female) characters, it would be awesome see Storm do more than conjure the occasional hail storm and Rogue take a break from chasing after Wolverine and agonizing over Iceman.
Art by Shawna Rabbas