How to Get a Free Lunch With Your Professor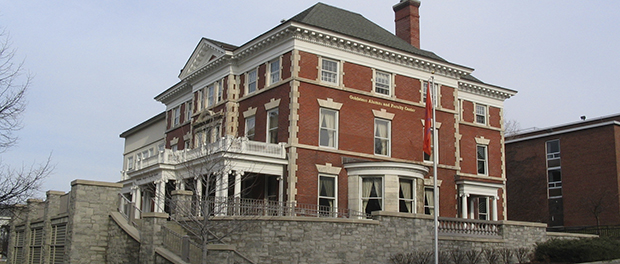 Students who cannot get enough of their professors' beautifully aged faces during class time will have another reason to look forward to coming back to school for spring semester. The Student Association has created a new program called Chat & Dine, which allows students to have lunch with faculty and staff at the Goldstein Alumni and Faculty Center (aka. Faculty) for free beginning this spring. Aysha Seedat, director of student life for the Student Association, said that the idea came from a similar program at the University of Rochester.
Unfortunately for those with hearts in their eyes during lecture, the program is designed so that the lunches will take place with groups of at least two students and one faculty or staff member. This means zero chances for casually inserting into the conversation that "age is only a number," but provides many chances to get to know the person whose face is the last thing you see before falling asleep in lecture.
Students that have yet to develop academic interests and are simply there for the free lunch will be excited to hear that lunch includes a dessert or appetizer. Those who do have a morsel of academic passion will simply be happy to have the opportunity to discuss literary theory over lobster mac and cheese balls.
The question of who exactly qualifies as "faculty and staff" is an important one. Is the guy with the nice smile who makes you a sandwich at Ernie technically staff? Even more importantly, what about those highly knowledgeable teaching assistants? Students will rejoice upon hearing that the program includes not just professors but janitors, staff members of the Office of Fraternity and Sorority Affairs, SU Abroad, and others.
Luckily for professors concerned about overly keen or overly creepy students, The Daily Orange reported that students will be limited to two Chat & Dine sessions per semester. Seedat said that to participate, students will sign up through a form on OrgSync. The form will ask for a bit of explanation as to why you would like to meet with a specific faculty member. So those of you planning to use the program for reasons that are not purely academic are going to need to get a bit creative. As for everyone else, it is a great opportunity to meet people on campus that are over the age of 25 and not students.