Renee Zellweger, Is That You?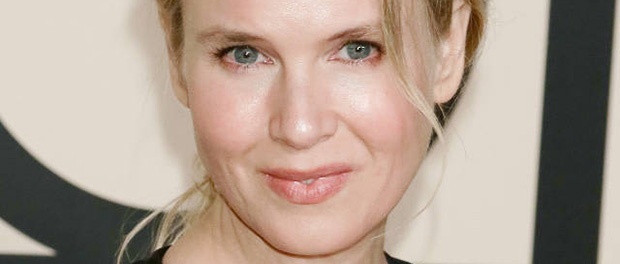 Renee Zellweger stepped out last week at the 2014 Elle Women in Hollywood Awards, but she did not look like Renee Zellweger.
The 45-year-old Hollywood actress admitted to going under the knife in the past, so when she stepped onto the red carpet looking almost unrecognizable, rumors began swirling that she got more plastic surgery.
Dr. John Scheibelhoffer, a facial plastic surgeon, told Fox News the biggest change to the actress's face is her eye shape. "The big thing that strikes me is her eye shape has changed from almond to oval. Her eyes are much more open. The bottom third of her face doesn't look all the different. She could have done fillers in her cheeks, but her nose doesn't look all that different," he said.
Many fans took to Twitter to comment on Renee's different appearance, and #ReneeZellweger even started trending.
What the actual hell has Renee Zellweger done to herself! Is that even her!! #ReneeZellweger pic.twitter.com/qvsVmfTSmH

— AshleyAria (: (@AshleyyyAria) October 21, 2014
#reneezellweger proof you should not cut healthy skin. I genuinely hope she get better :( — Maysoon Zayid (@maysoonzayid) October 21, 2014
Whooah! What has happened to #ReneeZellweger? Celebrity pillow face strikes again.. http://t.co/j23JjeRvsi #celebrity #beauty

— Laura Casewell (@CasewellEditor) October 21, 2014
Maybe Renee had some work done on her face, or maybe she didn't. So what? She is human and just like everybody else, she ages. Some people age differently from others. Some people choose to get some work done to minimize the effects of aging. If Renee got plastic surgery, that's her own choice. Plenty of women, celebrities or not, get work done. This isn't new news. And honestly, who really fucking cares?
Just because somebody is a celebrity and in the public eye, doesn't mean he or she deserves to be badgered and ridiculed over appearance. Renee responded to the harsh critics with class and told PEOPLE "I'm glad folks think I look different! I'm living a different, happy, more fulfilling life, and I'm thrilled that perhaps it shows."
Word, Renee. Word.