Tri-Valley University: The Real Life Accepted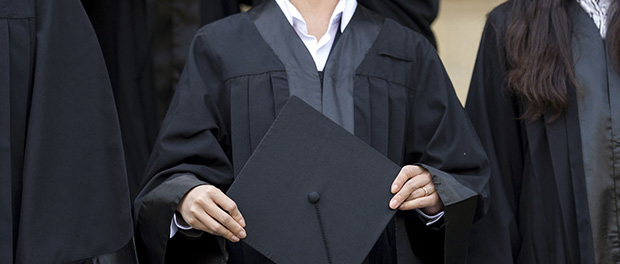 A woman from the San Francisco Bay Area might have gotten a bit over-inspired by Justin Long's performance as the mastermind behind the South Harmon Institute of Technology in the movie Accepted. Susan Xiao-Ping Su was just sentenced to 16 years in prison for running a fake University in Pleasanton, California that she called Tri-Valley University. Images of classes on skateboarding and pot brownie baking come to mind, but unfortunately the school was not there to harbor kids who were uninterested in formal higher education. It was instead for immigrants who were able to get student visas through Su and the school. According to the New York Daily News, Su was convicted for wire and mail fraud, money laundering, and alien harboring — and shemust also pay more than $900,000 in restitution. Sucks to be Su.
Su, however, can spend her 16 years behind bars making friends and dreaming of better days. ABC news reported that with the 5.6 million dollars she made from the school she bought a Mercedes Benz, commercial real estate, and a mansion at a golf club.
Su described the school as a "Christian Higher Education Institution" and put its motto as "Let the light Shine." The lack of creativeness in this alone should have been enough to alert the feds to a scam. The school also had no admission or graduation requirements, which sounds pretty sweet to those of us struggling to get through our credits. The former students who, according to the Indian Economic Times, were 90 percent Indian, feel much differently, and those claiming to have been unaware of the scheme are pretty pissed. Indian external affairs minister S M Krishna is allowing the students to be placed into other universities. It is slightly hard to believe that these students were totally unaware of any type of scheme, and it is not clear if the school held actual classes or gave real grades.
Either way, it does not seem like Bartelby and his crew at South Harmon would be proud of the way their legacy in faking higher education has been carried on.